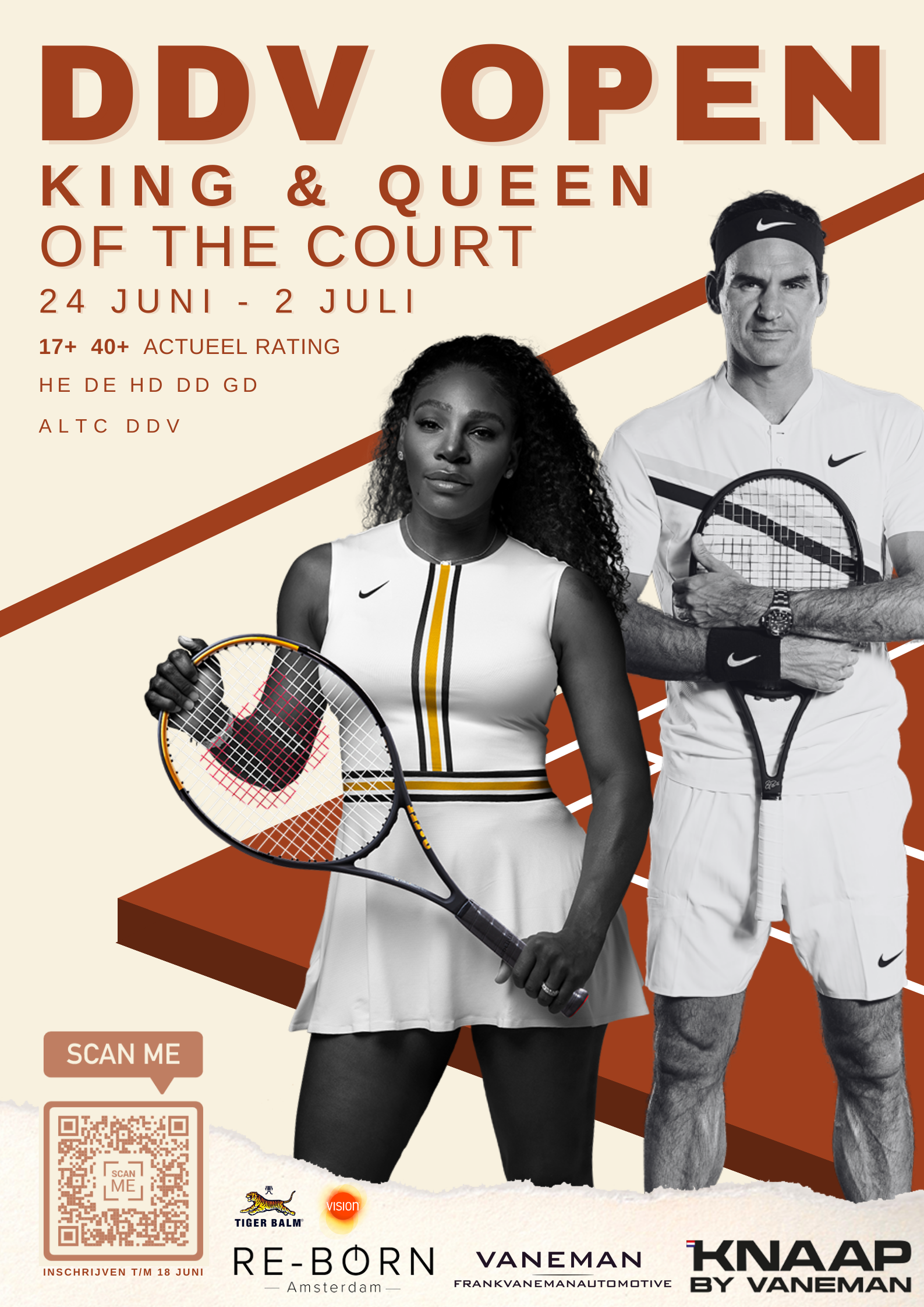 Register now for the 34th edition of our DDV Open Tournament!
Our DDV Open Tournament is happening again next month! Will you participate? This year the tournament will take place from the 24th of June to the 2nd July. You can register until the 19th June.
This years tournament is sponsored by Vaneman Automotive, KNAAP by Vaneman, Reborn Sports, Vision, Da Vinci IJssalon, LabFresh en Joe Merino.